A simple visual sales aid
Even with all the technology available today it can be hard for housebuilders to convey what the slope or angle of a garden or driveway will be when selling offplan.
With rising costs of materials and wages, labour increasingly hard to find and sustainability requirements, eliminating waste and unnecessary activity like relandscaping a garden can be done with simple tools.
Outcomes
An easy-to-use gradient visual aid
Demonstrates main garden gradients
A tool that can be produced in quantity
Potential to reduce complaints and costs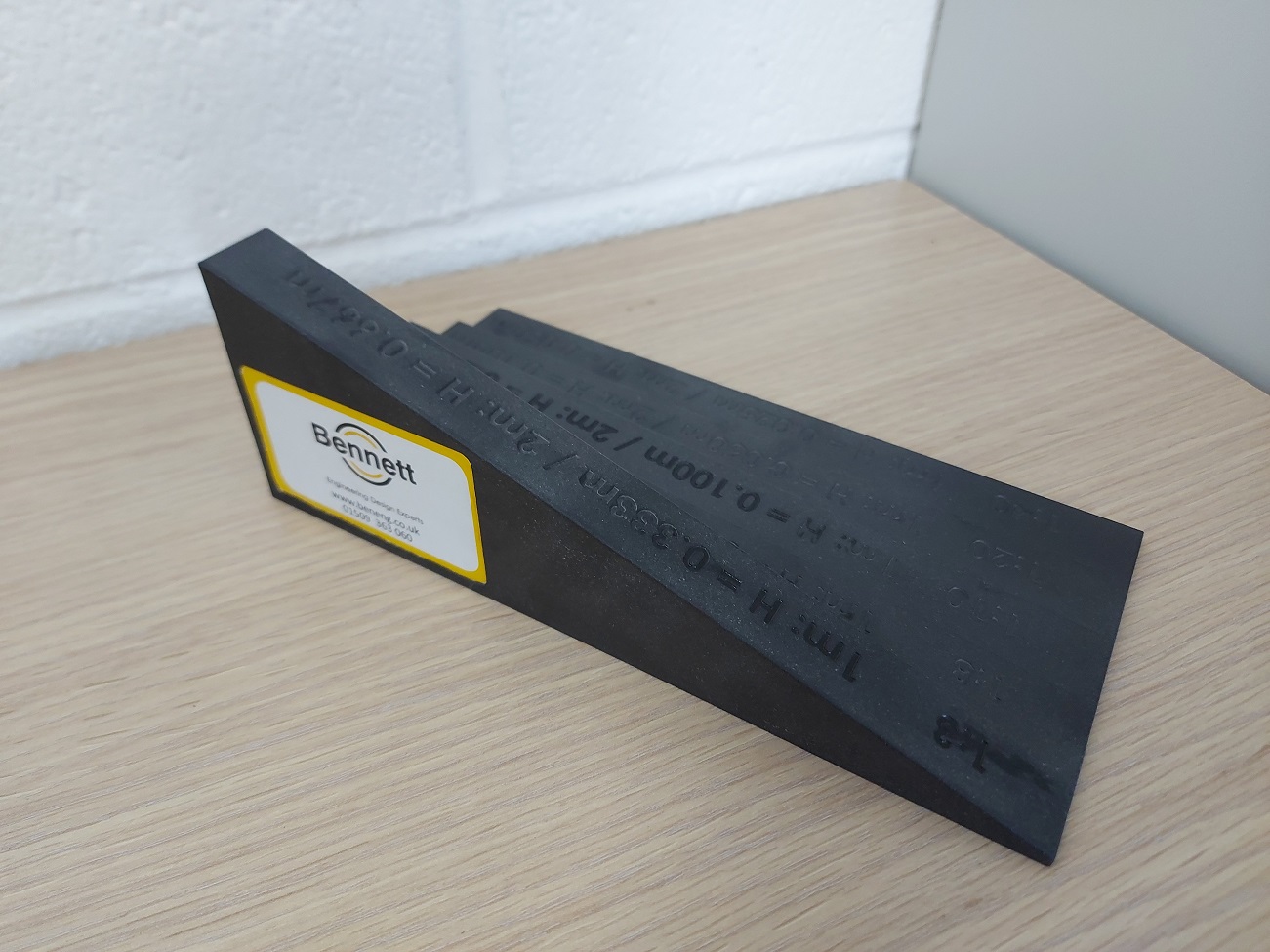 For housebuilders across the country
Technical Details:
A visual sales aid that has been developed to help with communications when housebuilders are selling new builds off plan. Removing the surprise of how steep a driveway or garden is when the keys are handed over which in turn removes the cost of relandscaping or rebuilding. Helps maintain great customer satisfaction by removal of that surprise.
A simple design which can be mass produced or manufactured in small quantities that has the main gradients that are seen from North to South in the UK. A robust tool that won't get broken easily and is lightweight so easy to move from the sales office or marketing suite to the plot of land when showing buyers around new estates.
What the client received:
An easy to use tool that has increased customer satisfaction, reduced the number of complaints and most importantly reduced the costs for the housebuilder who ordered this tool.
New homeowners are now not finding the hill in their back garden a surprise. Costs have reduced because the housebuilder doesn't need to move earth as much and can work within the natural landscape of the plot. The costs post build have reduced as well including elimination of material and labour costs to relandscape gardens or rebuild driveways.