How easy is it to move materials?
As part of a major capital investment project, a factory was looking to move pallets from the existing to the new production line.
Listening to the unique set of challenges the client had for what is essentially a simple piece of kit required a review of all the complications. Giving consideration for more than just what the equipment will be lifting for materials handling; understanding the routes used to manoeuvre was essential when working in this busy manufacturing environment.
A solution that had considered every aspect of how it needed to be used safely.
Outcomes
Safety concerns eliminated
Optimised process assessment
Bespoke lifting device
Optimised operational functionality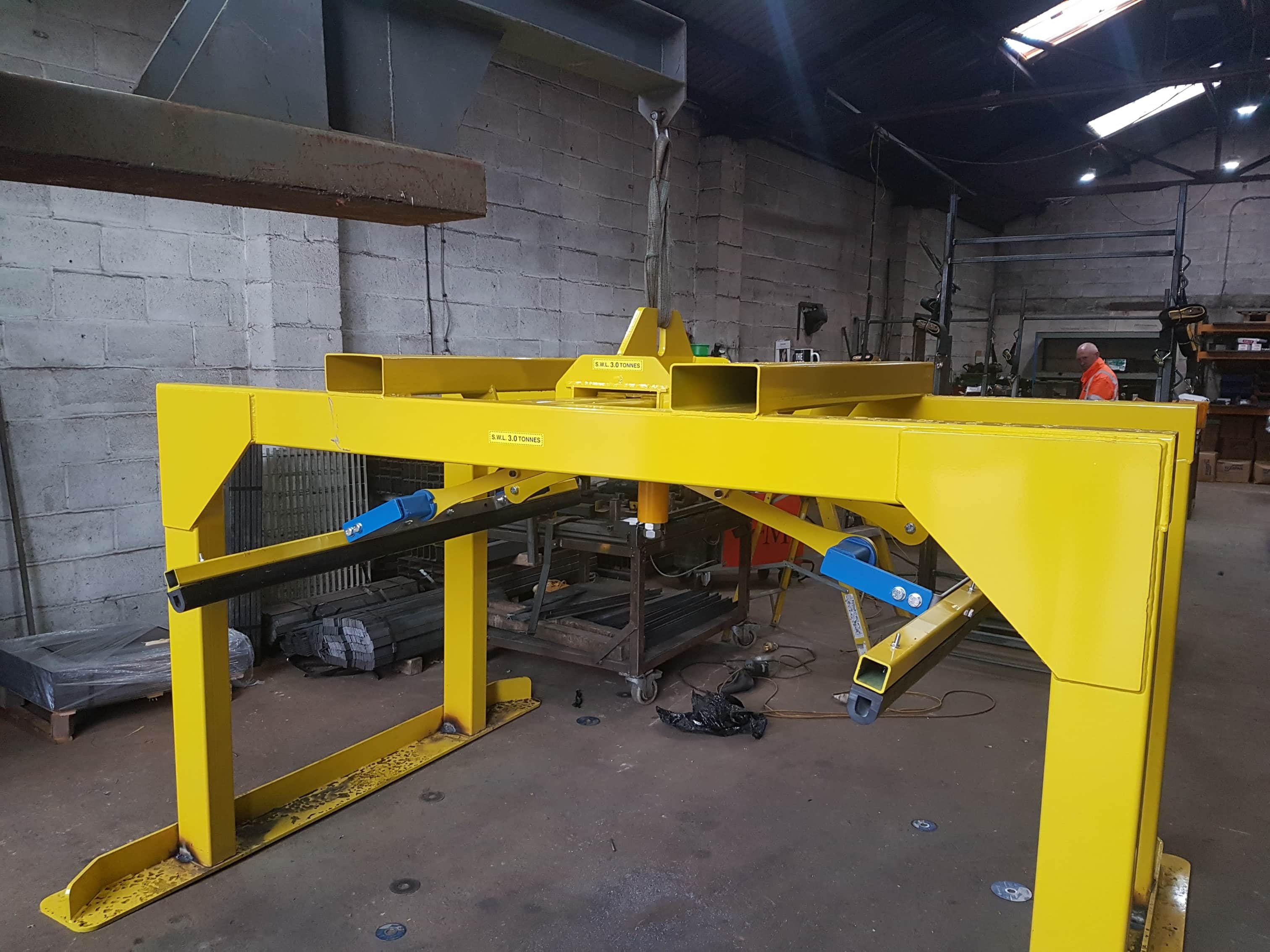 It's trickier if you don't look at the bigger picture
Technical Details:
Providing advice on how to handle and install safely by understanding that the quantity, weight and size of the pallets gave restrictions. Additionally, every potential route from the old to the new presented access challenges which needed to be accounted for in the design.
What the client received:
Design of a bespoke lifting device, that was capable of lifting 3,000kgs, which meet the lifting equipment regulations was designed with confidence through FEA analysis, calculations and physical load testing.
The optimum number of layers of pallets to be lifted
A safe procedure and route to move the pallets
Secure clamp fittings designed
Compact and suitable for storage outside
Capable of loading any future replacement pallets into the system