New building Plan for Formax
Formax, an international supplier of special multi-axial cloths for the reinforced plastics industry based just outside Leicester, took the opportunity to purchase three factory units opposite their current factory with a view to expanding their range.
They urgently needed CAD Drawings of their plants so that they could plan the best layout for a major capital investment program.
Bennett Engineering has a good working relationship with Formax after we surveyed their original building, so when they called we went straight round, surveyed the buildings and within two days provided them with an accurate 2D CAD plan of their new building.
From experience we knew that it was important to show such things as services entering the building, the headroom and manholes as these can influence how the building is developed.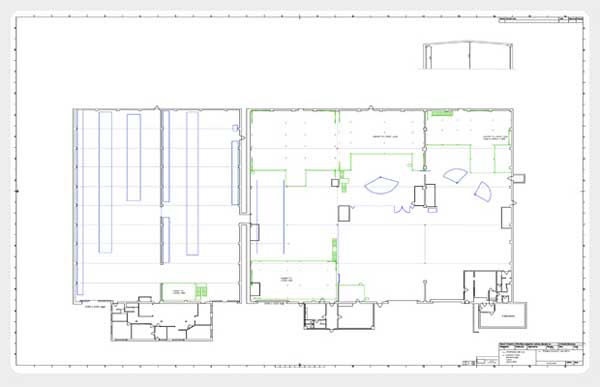 The Benefits:
Formax now have accurate drawings that can be relied on with confidence for their future capital investment program.
The drawing will be used as a basis for showing firefighting and alarm call points.
Other details such as internal office layouts or external roads can be added as required