Factory Production Line for JC Metal Works
JC Metal Works are a highly regarded sheet metal fabricator, manufacturing parts for the top end of the point of sale market.
They needed to move to a new site, had ambitious plans for growth and had to be sure that their new building would be suitable for many years.
To understand JC's existing operation and see how this fitted with their future plans. It was important that the work flow through was determined in such a way that we made the best use of space both in the short term and in the future.
For this project it was very important to make sure that the owners were entirely happy with the factory layout before they committed to purchasing the building and committing to a major capital spending.
So initially we produced a scale plan of the factory and all of their equipment and then spent time moving pieces of paper around until everyone was convinced that we had the right solution.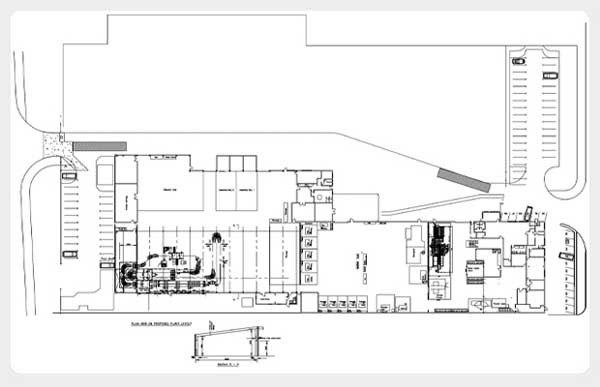 The Benefits:
JC have a factory that has a logical and efficient route from raw materials to finished goods.
They have space to expand and room to be flexible around certain pieces of the fixed plant.
Our approach allowed JC directors to get on with managing the business but still keep control of the project.
The drawing was also used to the gas, heating and power installations.