What started as a simple fan and ducting installation to enable fumes to be blown through an existing hole in the roof project, fast became an evolving specification which required flexibility and adaptability.
The client required a combination of needing practical onsite advice and detailed 3D models to get an installation of an extractor fan for a continuous industrial fryer from concept to completion.
Outcomes
All stakeholder requirements met
Ventilation system not compromised
Installation challenges overcome
Roof extractor fan installed an operational
Easy to clean; integrated detergent system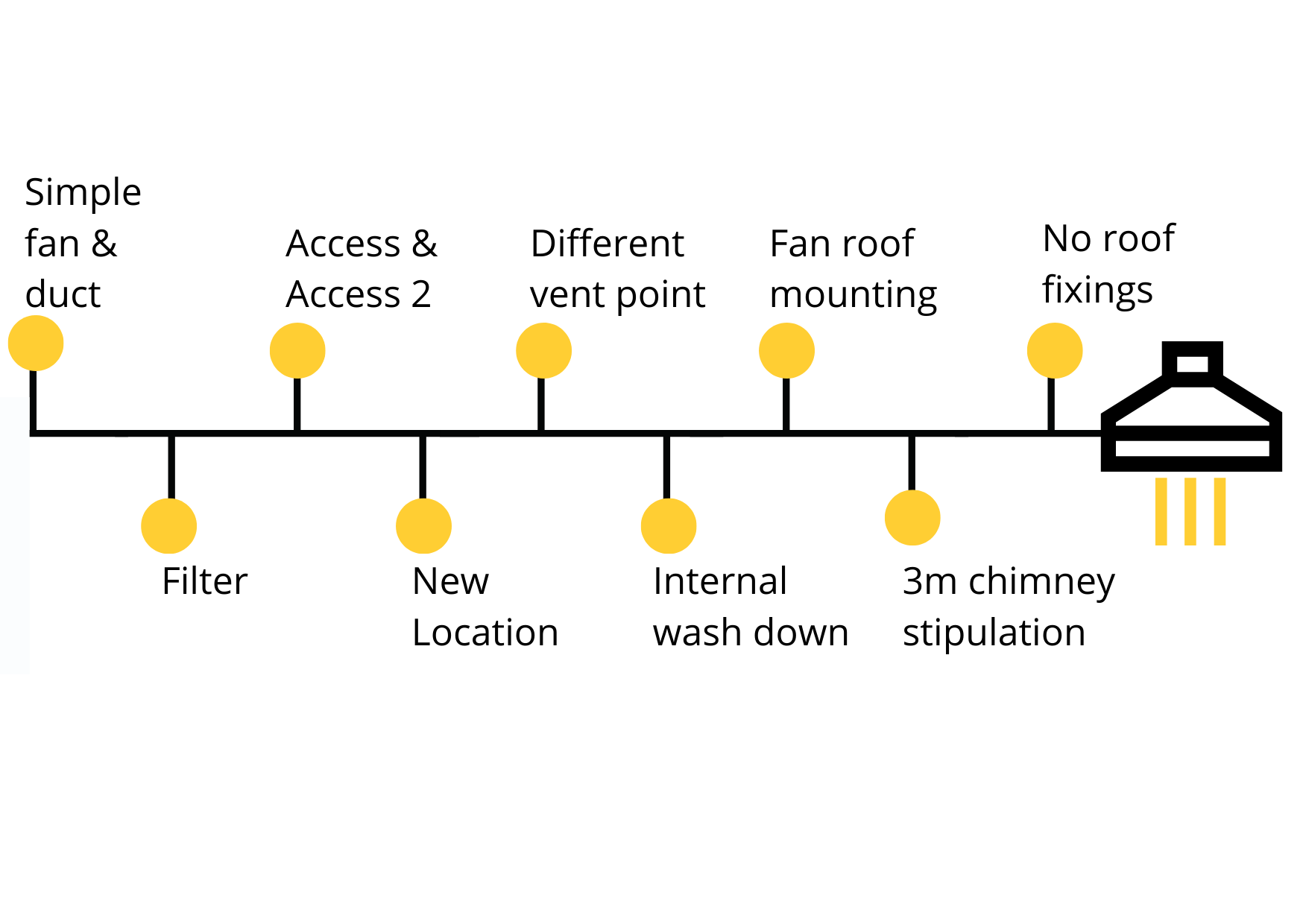 Is one step at a time until completion
Technical Details:
Simply put the food manufacturer required extraction of fumes from an industrial fryer; there were many considerations like clean down processes, fire risks, what pressure drops occurred and what extraction pressure provided the right balance for removing fumes without taking too much air.
As well as internal building considerations, like ducting location and ability to access the filters effectively for cleaning, there were also extended building requirements. Drilling was prohibited so the extractor fan and chimney required a free-standing frame that was stable when placed on an angled roof and a Swiss cowl chimney was affixed to prevent rain entering the flue.
What the client received:
When all of the factors were considered, what was thought of as a simple project needed to be more complex.
The installation of the extractor fan which met all of the late additions, needed to comply with other projects on site, access issues and the complexities of an ever evolving spec (10 different specifications in total). All delivered with a calm approach and remaining true to the process required in delivering world class design engineering.
3D models and virtual meetings, alongside site visits, enabled the project team to visualise the specification change or addition.
With evolving requirements, specifications and change in personnel plus more departments needing to input on the specification the ability to remain flexible and make changes to accommodate input from people was a key deliverable to the project.