I've got a platform, but is it safe?
Health & safety operating standards covered
A platform designed for a parcel warehouse that required validation to ensure conformity to meet specified safety standards in the workplace.
Design assessment for ensuring all health and safety operating standards covered.
Outcomes
Simulations of load cases
Approval documentation of the standards met
Super-fast turnaround
Recommended improvements implemented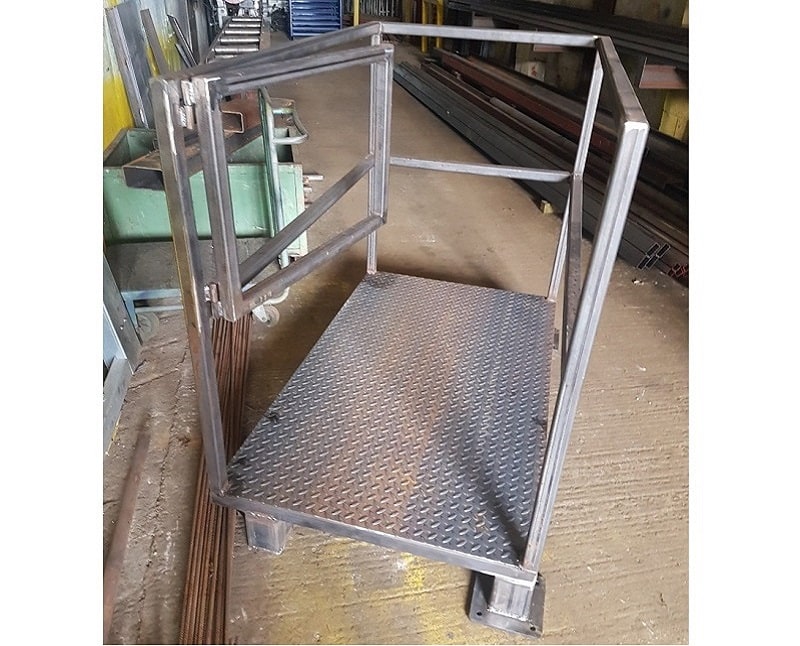 Validation conclusion; YES!
Technical Details:
Presented with a prototype platform ahead of a planned batch run of 200 units, urgent clarification for the fitness for purpose and safe use in operation was required.
Against the backdrop of a very tight timeline the platform needed to be ready for deployment into a large fast paced material handling warehouse after achieving all the required certification.
Providing essential feedback outlining areas for improvement as well as additional recommendations for the design were made.
The standard loading for a work platform is 5kN/m², validations showed that maximum stress was less then 20% of the yield. All calculations completed were supplied to the client.
What the client received:
The client went on to confidently manufacture the remaining 200 platforms required knowing they met the safety standards. A declaration of conformity document was produced alongside a report stating relevant stands for compliance. FEA analysis and hand calculations were provided.