Benefits of 3D CAD Modelling
'What are your Top 3 benefits of 3D CAD Modelling?' asked the Bennett Engineering sales and marketing team.
This is the question asked of our professional 3D CAD 3D design engineers and this is what they came up with…
In first place was the principle that a picture is worth a thousand words.
Having 3D, which is to scale, that you can rotate and see how things fit, helps to see how it will work. It is also true that a reduced skill set is required to understand a 3D model (compared to a 2D technical drawing) giving us a much more effective communication tool. With 40% of people being very visual this model gives you a sense of the reality.
Interestingly (for our department at least) was the opportunity to use it in marketing materials. Using software such as Joule Fusion's Micro-generator & Encoder Interface renders of the finished product means the marketing team have images ready to use in promotional collateral before the product is actually manufactured. Those products are often tiny in reality compared to the 3D models on screen. Marketing departments can then use these images without worrying about photography arrangements only when production starts. Often this hidden value is key to getting ahead of the game when releasing New Products to your target market.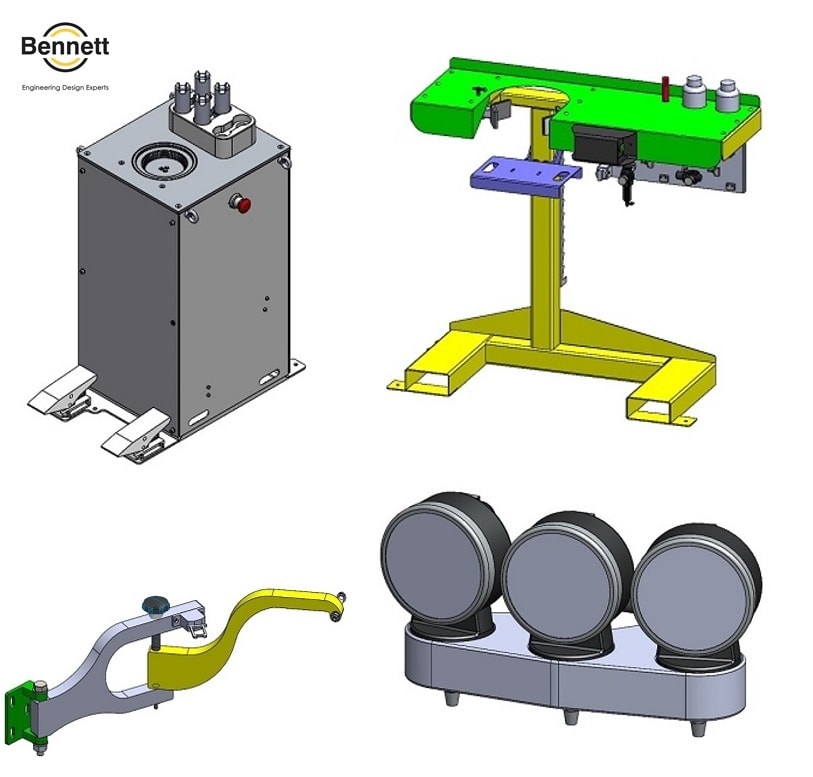 Finally we are back at the start, it's a massive communication tool.
Seeing exactly what you are getting or visualising your idea without the cost of producing / manufacturing it. It is much easier to send a visual model to suppliers or potential customers compared to a physical product. Plus if you get some feedback that a tweak is needed it's much easier to do that in CAD than on a physical prototype or of 2D drawing. 3D models really do remove the need for several prototypes, ensuring our get it right first time principle.
In one example Bennett Engineering looked at a vending machine design. Using a 3D model it was possible to visualise the vision of the business owner into a CAD design so they could see the product then make tweaks. We were able to make it look like a fully finished product and help them understand how to progress and understand what they needed to do to launch the product.
To have achieved the same result with more traditional 2D drawings would have proved highly complex if not impossible.
There were lots of other benefits outlined by John, Craig and Seth but these are the ones that caught our eye, what's your top 3?