Is it easy to demo an aortic pump?
Clinicians need to understand the concept of how aortic pumps are inserted and operated with a heart. Using a mechanical device to demonstrate this helps them to grasp quickly.
This demonstration unit needs to be transportable so trainers can go to the clinician location and really just be simpler and easier to use.
Outcomes
A range of pumps can be used now
Compact tidy design
Easy to store and carry
50% smaller than previous model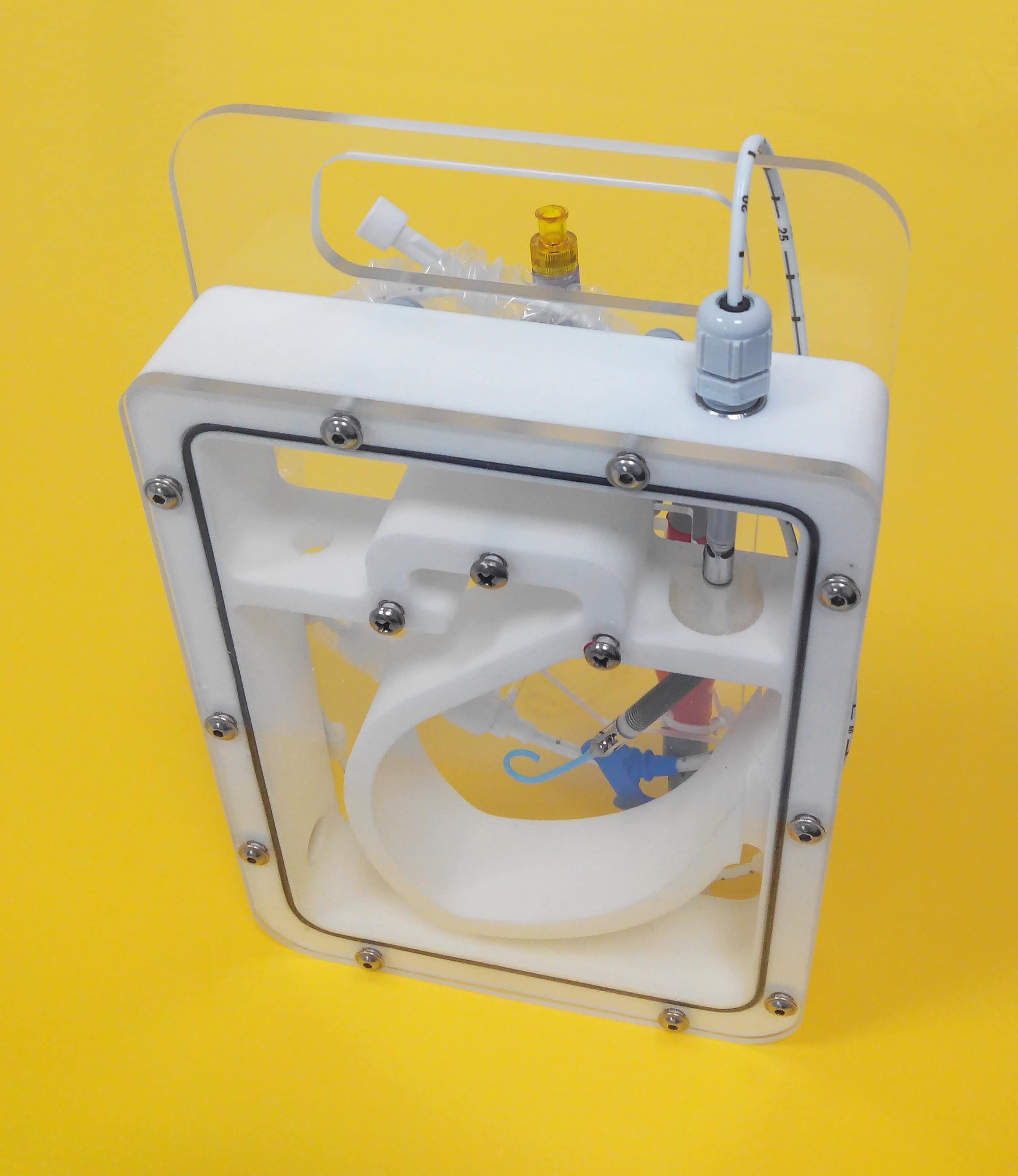 If not, then it's likely you need a new training unit
Technical Details:
This training unit is now 50% smaller which means it's easier to transport. All the cables, pipes and utensils required to in this demonstration unit all have a specific place which is now truly compact.
A strong and durable material was selected to ensure this demonstration piece had a long life with all the packing and unpacking of small pieces that actually function as a mechanical heart and aortic pump.
What the client received:
The ability to have interchangeable pumps like what happens in practice during operations was essential and impossible with the existing unit. This was a key requirement that needed design thought process to ensure it was delivered in an easy to use and not easy to break manner.
The neat organisation, size reduction, practicality of the unit, ease of storage and lightweight enough to carry enabled more training to happen in locations where clinicians were based within the hospital.
The removal of dangly bits which meant it was hard to put the pump away, hard to put it together and impossible to carry safely. All of the unpractical elements that made working with this important piece of training equipment were solved by listening to the people using the item on a day-to-day basis.